Queen of the Winter Face Oil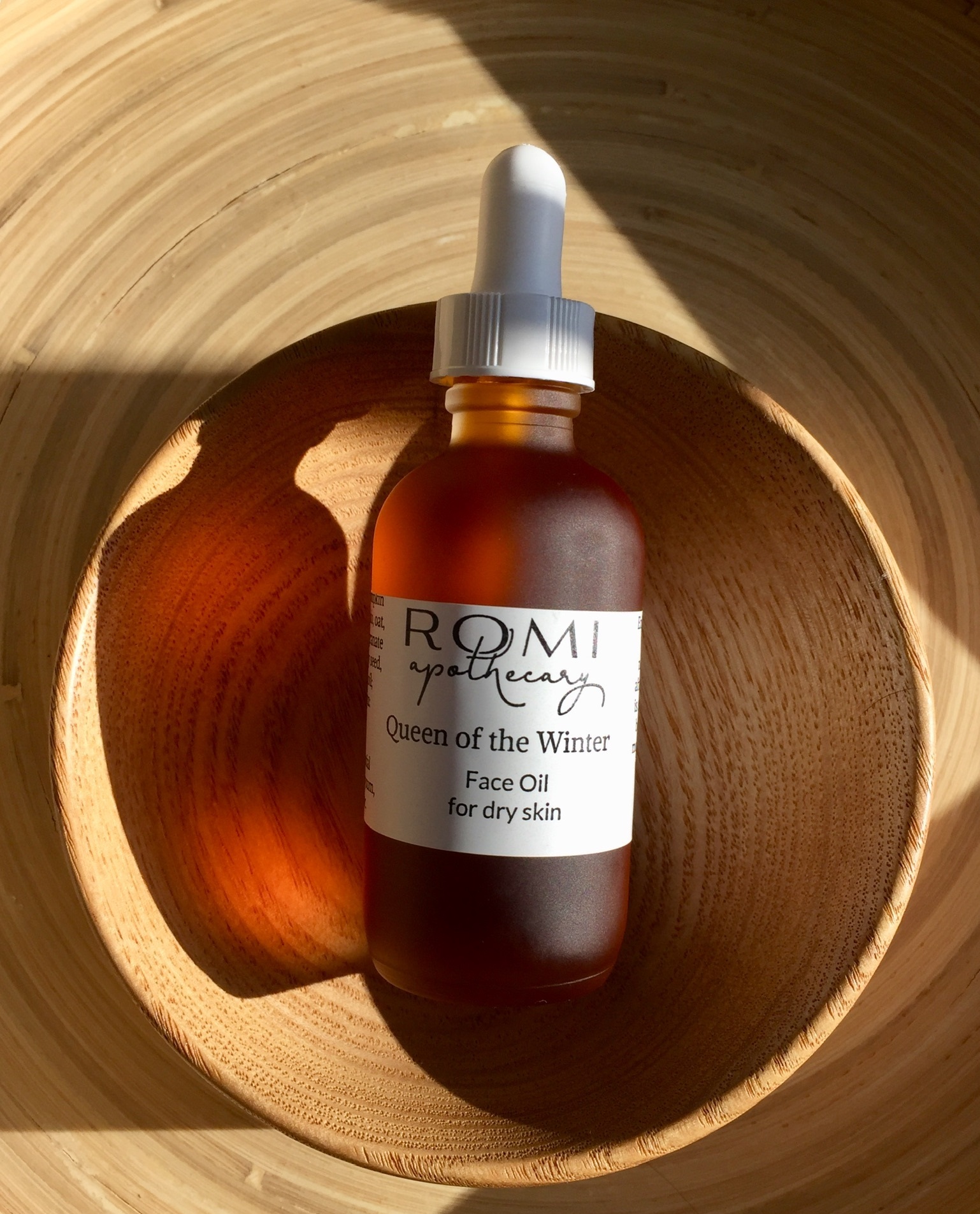 Queen of the Winter Face Oil
Nourish your dry skin with this highly emollient and nutritious oil. It is soothing, rich, and especially formulated to protect skin from cold winter conditions.
From traveling in Paris, I procured organic and freshly picked and dried flowers of lavender, rose, helichrysum, and elderflower then infused the herbs into jojoba oil. This precious infused oil was then formulated with the following cold-pressed and organic oils:
KEY INGREDIENTS
+Pumpkin seed, buriti, avocado, oat, hemp seed, pomegranate seed, red raspberry seed, and seabuckthorn (C02 extracted)+
+Essential oils of: elemi, helichrysum, and jasmine sambac+
HOW TO USE
Apply to clean skin after toner and/or essence. Experiment to find the amount that is right for your skin. Massage oil into your damp skin. Apply a moisturizer or sunscreen after for added protection.
TO ORDER
Please click on www.etsy.com/shop/ROMIapothecary